Paintball USA Paintball Park
540 W. Carson Mesa Road
Palmdale, CA 93550
Los Angeles County
Santa Clarita
Paintball Field
Paintball USA Paintball Park is an outdoor paintball field located near Los Angeles in Santa Clarita, California. Paintball USA is also convenient from Thousand Oaks, Simi Valley and other cities in the greater Los Angeles area.
Paintball USA has plenty of shaded picnic space available. You can bring food and beverages or place a pizza order with their representatives from Guido's Pizza on site.
Paintball USA Field Description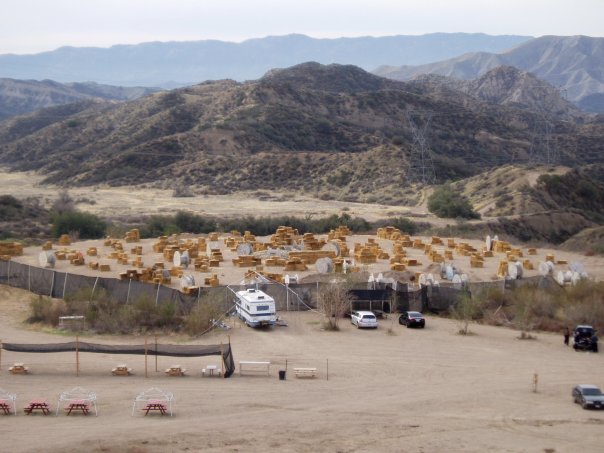 Wooden Wheels and Hay bales Course at Paintball USA
Paintball USA features 10 courses. They are listed below:
2 Fields of Afghanistan and Iraq
2 of the biggest fields featuring Giant Wooden Wheels and Hay Bales
WWI Trenches and Dunes
Ravines Field
Woodsball
2 hyperball fields
Maze/funhouse
See descriptions of some of the courses and features of Paintball USA below.
Haybales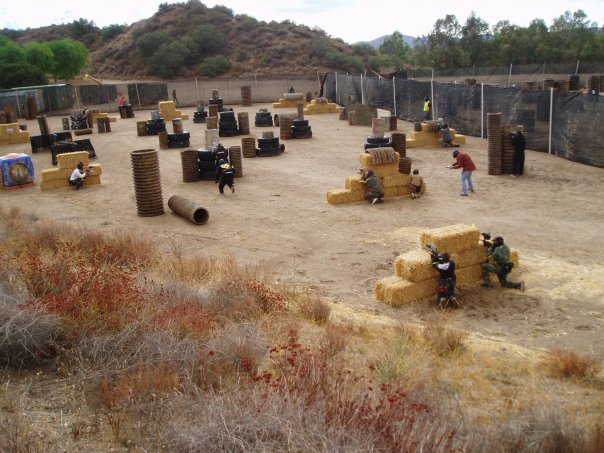 Haybales Course at Paintball USA
The Haybales course is made up of various materials featuring, of course, haybales.
WWI (World War I) Trenches and Dunes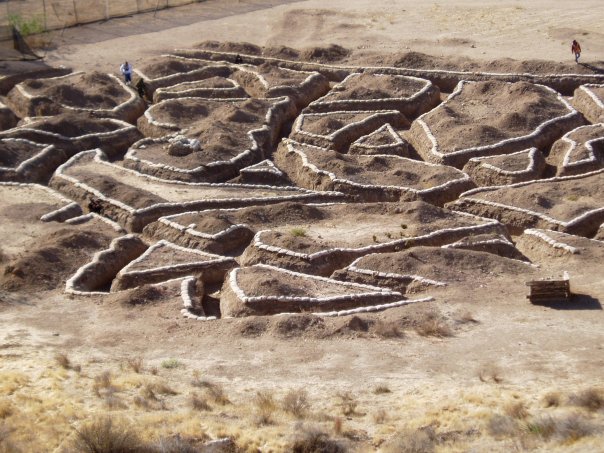 WWI (World War I) Trench Course at Paintball USA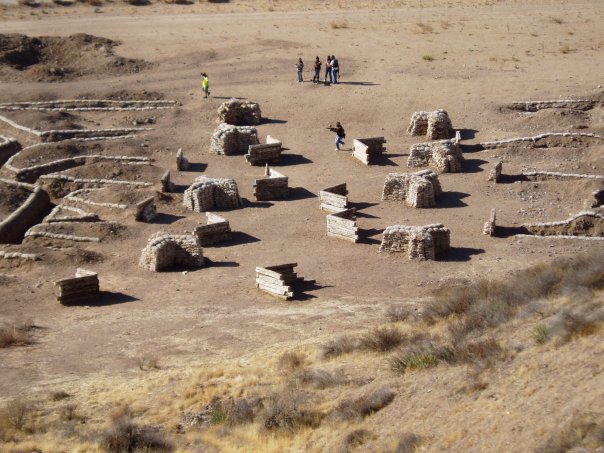 No Man's Land on the WWI (World War I) Trench Course at Paintball USA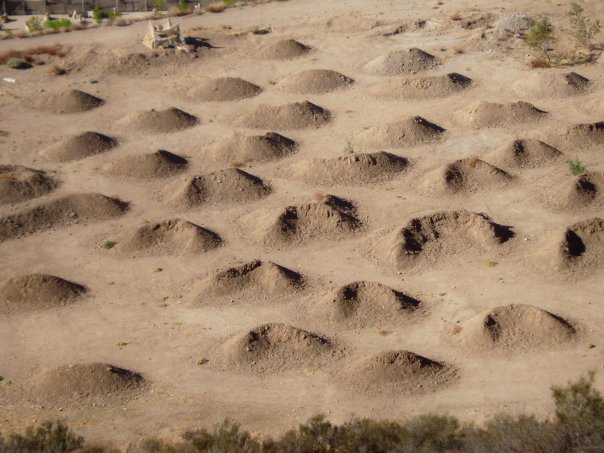 Dunes at Paintball USA
The WWI Trenches course has an incredible array of features. There are two large areas with a maze of trenches seperated by "No Man's Land". "No Man's Land" is made up of sandbags and wood bunkers and makes for interesting and intense games.
Hyperball Course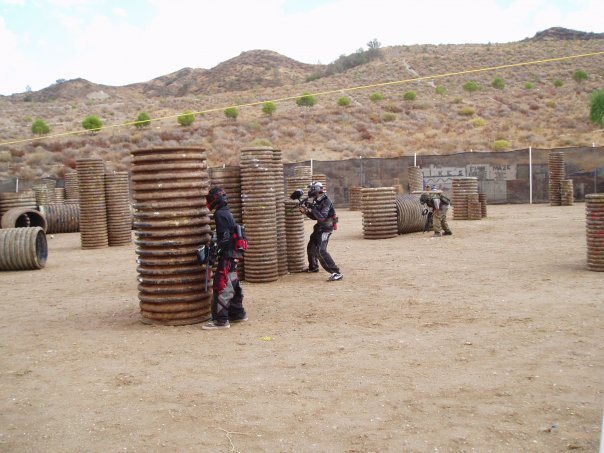 One of the two Hyperball Courses at Paintball USA
Hyperball features large corrugated drainage pipes. These courses make for high speed, intense games. This is the reason for the generic name, "Speedball". Many established players prefer this type of course.
Staff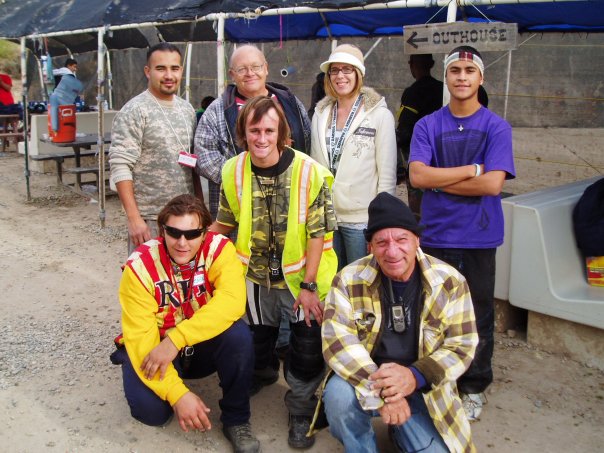 Staff members at Paintball USA
Paintball USA's friendly staff members work hard to make sure you have a great time playing paintball. They guide you through every part of the paintball process. They show you how to use the equipment safely, guide you to the various courses and organize your games.
Food
Guido's Pizza delivers to Paintball USA, Santa Clarita. You can reach Guido's Pizza directly at (661) 296-1416. Guido's Pizza is located at:
27600 Bouquet Canyon Rd, Santa Clarita, CA 91350
Private Groups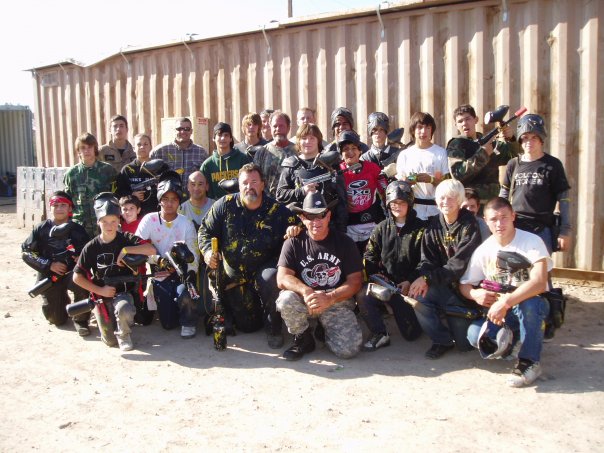 Paintball players at Paintball USA near LA in Santa Clarita, California
You can make reservations to play at Paintball USA for your paintball birthday party, bachelor party, corportate group, church group and more from this page. Playing at Paintball USA Field is great fun for birthday and bachelor parties. It is also very popular with church groups. Paintball makes an ideal team building activity for Corporate groups.
Reserserve your group at Paintball USA today!